Deprecated
: Function eregi() is deprecated in
/home/rogerlav/public_html/news/show_news.php
on line
21
Deprecated
: Function eregi() is deprecated in
/home/rogerlav/public_html/news/show_news.php
on line
41
Deprecated
: Function eregi() is deprecated in
/home/rogerlav/public_html/news/inc/shows.inc.php
on line
23
Deprecated
: Function eregi() is deprecated in
/home/rogerlav/public_html/news/inc/shows.inc.php
on line
23
Deprecated
: Function eregi() is deprecated in
/home/rogerlav/public_html/news/inc/shows.inc.php
on line
23
Deprecated
: Function eregi() is deprecated in
/home/rogerlav/public_html/news/inc/shows.inc.php
on line
23
Updates? I'm too busy to Update!!!!
Well I started a huge album project with JEDIAH in January. We've been through tracking, overdubbing, mix prep, preliminary mixing, more mix prep, and now final mixing and final tweaks to those mixes. A pretty intensive process. The mixes that are done sound like a million bucks (as opposed to the mere thousands that they cost :) I think this project is going to make a big noise when it's released.

Speaking of Jediah, I also recorded and mixed a live CD for them.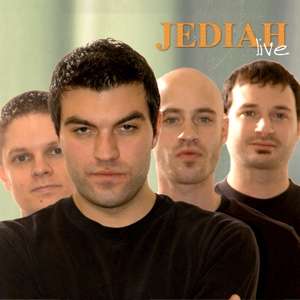 That's available now through Itunes.


The Pandas have mastered their new CD as of last week. I look forward to the release of that. I think it's one of the most creative projects I've worked on recently.

I started a new project last week with Seana Seana Carmody (formerly of The Swirlies/Syrup USA). We've taken the stripped-down and no-frills approach, choosing to keep the production limited to vocal and guitar. Anyone who was a fan of her previous work will appreciate her great sense of melody and harmony. Save for a couple of tunes, it's not noisy like some of her past rock projects have been, but it's still as powerful. Her tune, "Cemetery Party" has become my favorite new song anywhere.





| | |
| --- | --- |
| Jun 03, 2006 by Rodgre | 0 comments |
Warning
: Division by zero in
/home/rogerlav/public_html/news/inc/functions.inc.php
on line
528
Warning
: Division by zero in
/home/rogerlav/public_html/news/inc/functions.inc.php
on line
528
Warning
: Division by zero in
/home/rogerlav/public_html/news/inc/functions.inc.php
on line
528
Warning
: Division by zero in
/home/rogerlav/public_html/news/inc/functions.inc.php
on line
528
Warning
: Division by zero in
/home/rogerlav/public_html/news/inc/functions.inc.php
on line
528
Warning
: Division by zero in
/home/rogerlav/public_html/news/inc/functions.inc.php
on line
528
Warning
: Division by zero in
/home/rogerlav/public_html/news/inc/functions.inc.php
on line
528
Warning
: Division by zero in
/home/rogerlav/public_html/news/inc/functions.inc.php
on line
528